Garden and Garden Décor - hot trends for 2018
Written by André Kruger from Garden Bleu
We have been inspired by a number of hot trends in garden and garden décor which we have summarised and localised here for South Africa.
Bringing the inside out - seamlessly
Open air living rooms with furniture and décor that are as at home inside as they are outside is contributing to another trend of al fresco dining.
Asymmetry is fun
It's all about asymmetry in 2018 a contemporary update on the classic crazy paving with large-scale natural indigenous stone. Gardens will also feel less structured, as geometric lines and hard surfaces are softened by planting, and edges are broken down to create the feeling of a garden that has been there for years.
Metallics – Copper accents is huge
As with home décor, metallics play a huge role this year in gardens and garden decor!
Copper, both as a material and colour will make a big impact in 2018, weathering to a beautiful bluish-green patina, hard landscaping in copper can provide a wonderful sense of warmth to planting and a contrast to surrounding gravel, stone or wood.
Where a perpetual copper colour is preferred, copper-effect stainless steels will be a popular alternative while, more generally, we will see a move away from shiny stainless steel finishes with a natural weathered patina becoming popular instead.
Copper in all forms is IN!
Hand-made bricks and textured paving blocks will be big in 2018 - their irregularities and imperfections bringing a natural element to small urban gardens; while end-grain oak blocks, replicating original wooden cobbles are also predicted to be popular.
And creating texture with stones, paving and plants is easy and fun to do.
Architectural plants are cool
Sharp architectural planting contrasting with softer organic hard finishes will also be popular, sometimes mixed with country-style planting to blend sharper elements together.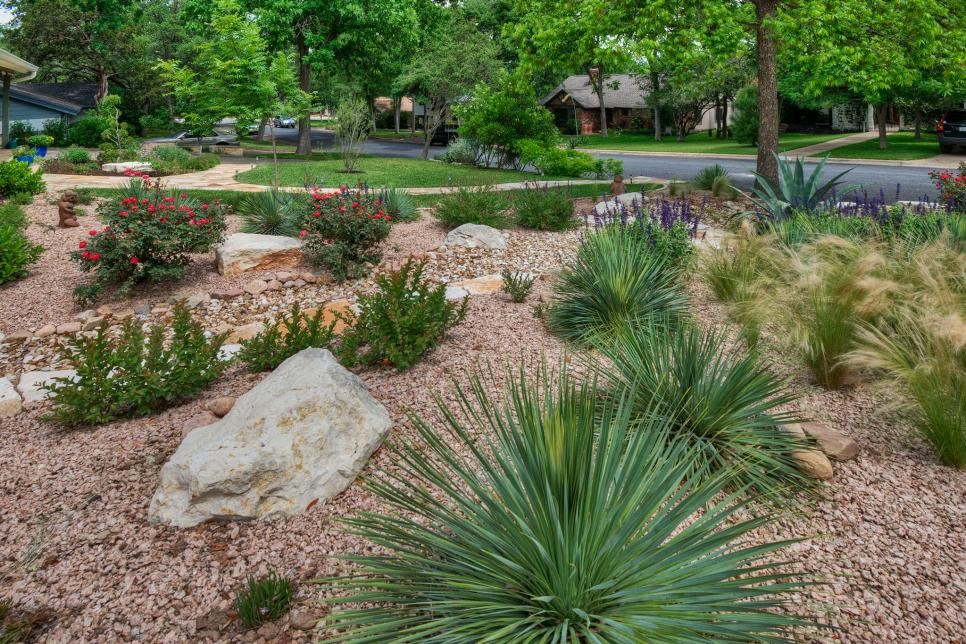 Wabi Sabi – seeing the beauty in imperfections
There's an inspiring new way of looking at your garden which is good news for the more hands-off amongst us. Wabi-sabi – an acceptance of the natural cycle of growth, decay, and death – is nothing new for the Japanese who have been practicing this art since the 15th Century, but for the Western world it couldn't be further away from the never-ending quest for perfection.
The key here is balancing nature and nurture, so sit back, relax and reflect on the beauty of your garden's natural imperfections. Overgrown perennials, moss-covered stones, rusty iron gates and weathered pots are suddenly bang on-trend.
The Colour Purple
All hail the trend-setters at Pantone who have created the perfect 2018 colour palette to experiment with in the garden. The 'Verdure' palette features colours naturally found in lush vegetation and woodland – think berry-infused purple, red wood, eggshell blue and foliage green.
Introduce accents of colour with clay pots, holding pops of purple-coloured flowering herbs like Lavender, Rosemary and Thai Basil. If you have wooden fencing or furniture, give them a new lease of life by sanding them down before splashing on a coat of eggshell blue paint to complement the shades of your new plants.
Mindfulness – be in the moment
Mindfulness – the ancient Buddhist tradition of immersing yourself in the present moment – has become a huge buzzword in well-being over the past few years and it's set to have a strong influence over how we design and appreciate our gardens in 2018.